Partners
Eye on Display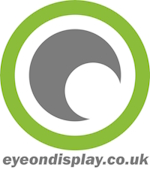 Eye on Display (eyeondisplay.co.uk) is a leading online publication dedicated to the large format printing and sign-making industry. With a focus on delivering timely and relevant news, insights, and trends, Eye on Display keeps industry professionals informed and inspired. Covering a wide range of topics, including digital printing, signage technologies, materials, design, and industry events, the website serves as a valuable resource for professionals seeking to stay ahead in this dynamic field. Whether it's exploring the latest innovations, showcasing successful projects, or providing expert analysis, Eye on Display is the go-to destination for staying informed and connected.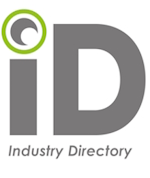 The Eye on Display Industry Directory is a comprehensive online resource for the large format printing and sign-making industry. It serves as a centralised hub for industry professionals to discover and connect with a wide range of companies, suppliers, manufacturers, and service providers. With an extensive directory of businesses spanning various sectors, including printing equipment, signage materials, software solutions, and installation services, the directory enables professionals to easily find the right partners and resources for their specific needs. Whether you're looking for a reliable printer, a specialist media product, a cutting-edge technology provider, or a skilled installer, the Eye on Display Industry Directory simplifies the search process, saving time and ensuring access to top-quality products and services.
FESPA UK
Collaboration is so important. FESPA is the Print Industry's membership association who built and ran by it's members. The association is vital to the industry and is all about member collaboration, events, roadshows, market research, and one of the most important aspect is they introduce vetted, industry suppliers to the membership. There's a lot of industry knowledge within this place, that is better shared.
If you are a supplier, a print business or just looking for information on the print industry, have a look at www.fespauk.com
Vism
Single handily bringing the world of installations and job creations into the 21st century. From start to finish, concept through to completion, Vism has it all as an interactive workflow management tool. Check out and sign up for a demo here – www.vism.io
The Online Print Coach
Mentorship, and coaching is important to all businesses but when you have ran your own print business for so many years and you pass that wealth of knowledge and guidance onto others now doing the same, it's vital. A lifeline, someone who will hold you accountable for what it is that you want to do with your print business. Regardless of your size, your longevity with your printing business, I'd urge you to take a look at The Online Print Coach, here - www.theonlineprintcoach.com/
The Printing Charity
The print industry is a close-knit network. For people in it now, or those that have left the industry. The Printing Charity is there to support everyone that has, is or will be involved in print in some capacity. There's no set way they support but the door is firmly open and for anyone that is associated with the print industry that might need support. Have a look on www.theprintingcharity.org.uk for more information.
Learn2Print
Now for a long time the whole industry as a collective realised we need the next generation of print people. Until you're in the world of print, you don't realise how vast it is, how far it can take you in a career and almost certainly you have no idea of how rewarding it can be both emotionally, mentally and financially. Jonathan and the team at Learn2Print do a fantastic job in bringing new blood into the industry. If you need a link, have a peek on their website www.learn2print.com