News
MTWO searches for fresh industry talent as sponsor of UK Graphic Awards Rising Star award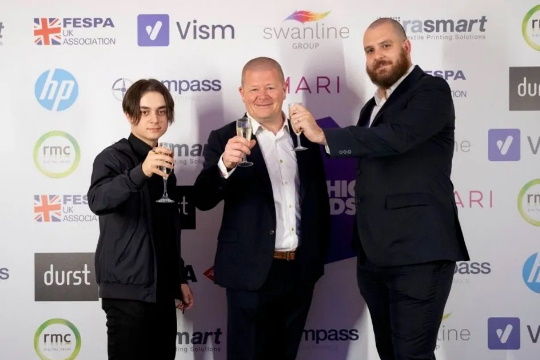 Print industry recruitment specialist MTWO Search have announced that they are sponsoring the UK Graphic Awards' Rising Star category for 2022.
The award recognises the achievements of those who have been in the wide-format print industry for less than 3 years, and is open for nominations from colleagues and managers.
Managing Director of MTWO Search, Matt Hanley is certainly looking forward to the event. He said, "I've personally been a supplier to the industry for over 10 years, but late last year I branched out alone and created MTWO Search. The UK Graphic Awards was our first event as a business, and I'm chuffed that this year we are coming back as a sponsor of the Rising Star Award".
Dan Tyler, founder of the UK Graphics Awards said "I've known Matt for almost 10 years. He introduced me to the world of wide-format when I joined him as a junior recruiter in the industry, so to be able to be a part of his first year in business and support him in getting his name in front of our brilliant audience is a real honour."
Continue reading here:- https://www.graphicdisplayworld.com
Live session with Matt Guise @ Macro Art
Grab yourself a ☕ and have a listen to Matt Guise of MacroArt and I talking all things Print and live events, material costs, client expectations and SUSTAINABILITY.
Sign & Digital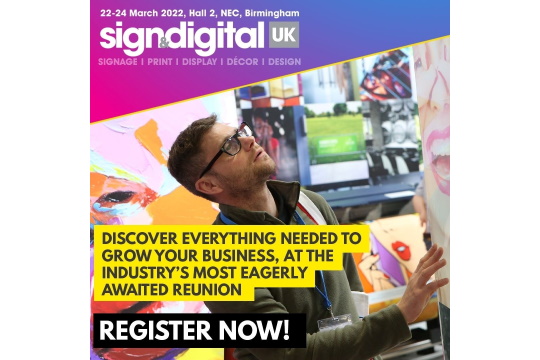 We're properly chuffed to have been invited to do a session, (a live, in person session) at Sign & Digital on Tuesday 22nd March 2022.
The talk will be at 10:30am and we will be offering our wisdom and knowledge on all things talent within the Print and Signage industry. We will be covering topics including attraction, retaining and developing the talent within your business. We will look at how to attract the best talent and where is the new blood, the next generation of print and signage experts going to come from.
If you're going to the show, it will be lovely to see you at the session. If you can't make it specifically for 10:30 but would like to meet for a coffee, get in touch and we can get some time booked in the diary.
People in Print: How to attract and retain the best
In this episode of In Conversation With Karis Copp speaks to Matt Hanley, Director at Mtwo recruiting agency, about the challenge of attracting the best talents to the printing industry and retaining them after.
Young blood: Attracting new talent in to print
In this episode of In Conversation With Karis Copp speaks to Matt Hanley, Director at Mtwo recruiting agency and Nicole Spencer from RMC Digital Print about the ways and possibilities of attracting youth into print.
Oh what a night...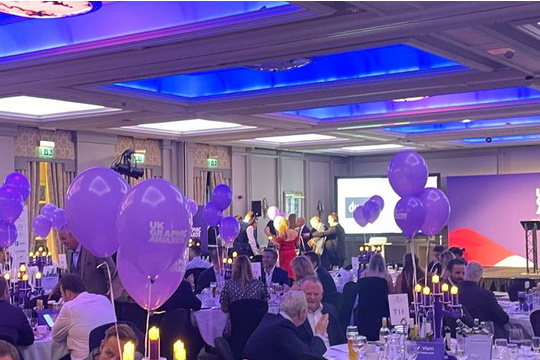 What a good old knees up it was.
4 years in the making, slowed down by COVID obviously, but the UK Graphics Awards FINALLY happened last night at the beautiful Oulton Hall, just outside of Leeds.
130 print industry professionals, dressed up to the nines, the room looking equally as stunning with displays, backdrops, logo boards, AV and lovely centre pieces (All sustainable products I might add, even the bottle buckets were made out of cardboard that can hold liquid for 12 weeks! Impressive stuff). All adding to a wonderful occasion where the projects, the talent, the work was all celebrated. Competitors everywhere but not a an sniff of bitterness, or awkwardness. I think secretly everyone was proud and admired one another for being in the room after the most horrendous of 18 months the industry has ever had to go through.
There were awards, recognitions, food, drinks, a live band. It had it all but the most impressive and cultivating thing for me, personally, was the sheer joy and excitement from everyone. A live event! This is the stuff our industry produces day in day out (or it did until COVID) and to see most people's excitement and eagerness to celebrate the industry again was a joy to be part of.
What a show FESPA UK and VISM put on for us. Meticulous planning, fantastic execution and without doubt, a good time was had by all.
Thanks to all who were responsible for making this happen and a huge congratulations to the award finalists and of course the winners!
I'm told that 2022 will be bigger and better!
UK Graphic Awards - 2021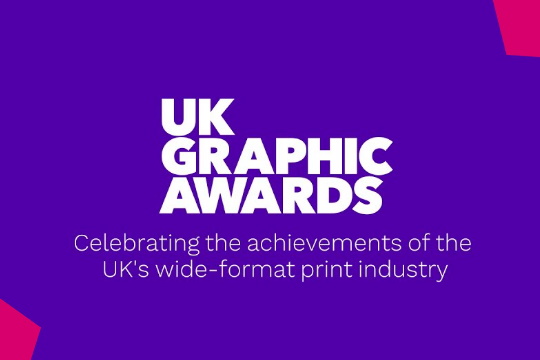 And breathe...
What a very strange 18 months we've all just had. We should all be immensely proud that we've made it through. I know we're not out of the woods (fully) but the bounce back seems to have been strong and long may that continue!
Next Tuesday, 14th September promises to be a bit of a knees up, a celebration of the industry. I for one, am looking forward to seeing faces new and old and celebrating the projects that have been completed whilst the world has been on fire.
Special mention needs to go through to the organisers Fespa and Vism. I'm sure it's been a logistical nightmare and a long time in the making is nearly here and I'm certain it'll be a night to remember.
If you're going, I'll see you there and if you're not, make sure you are on the next one and following the event on socials.